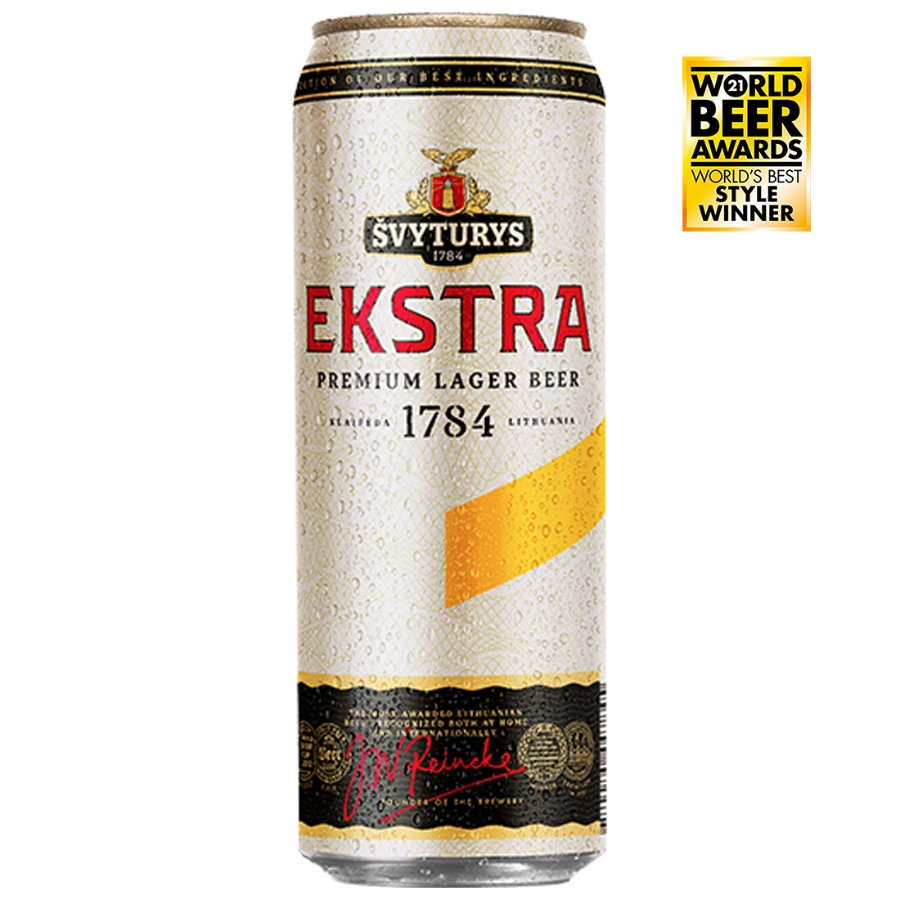 We got the new champion. Svyturys Ekstra is the World's Best Dortmunder Lager awarded at the World Beer Awards 2021. Švyturys Ekstra beer from Lithuania from now has the right to call itself the best beer in the world of Dortmunder lager style.
Švyturys Ekstra is the most famous Lithuanian beer and the pride of the Lithuanian brewing industry. It launched back in 1995 and became a real sensation.
Also, it has a Gold Medal at the World Beer Cup. Švyturys Ekstra beat 38 competitors in the Dortmunder/European-Style Export or German-Style Oktoberfest category from all over the world. The Lithuanian beer performed better than many brewers from Germany, the homeland of Dortmunder and European Export style.
Švyturys Ekstra is brewed from water, malted barley with some rice added to mash, superior noble hops from Bavarian Hallertau and Spalt regions, and carefully selected brewer's yeast.

A crystal clear golden beer that crowns a glass with a frothy head of dazzling white. A deep hop aroma and a rich long-lasting flavour that is underscored by a light, barely perceptible hint of hop bitterness.
Please order here. 1 pint of the decent European Dortmunder!
Our company is proud to be an exclusive importer and distributor of Švyturys products in New Zealand.